Something to eat for everyone!
We believe that the dining experience is an integral part of the overall camping experience. That's why we offer a variety of dining options for when our stomachs start rumbling. Our restaurant, Torget, provides a cozy and family-friendly atmosphere. The menu is designed to cater to most tastes, and each dish is prepared with care and affection. Torget hosts many of the season's events and serves as the heart of the campsite.
In addition to our restaurant, we also have a shop where you can find an array of dining choices. It offers everything from freshly baked breakfast rolls to a range of snacks, groceries, ice cream, and barbecue accessories.
When Torget is closed, we provide freshly baked pizzas for take-away. These can be ordered from the shop or reception and delivered to your location.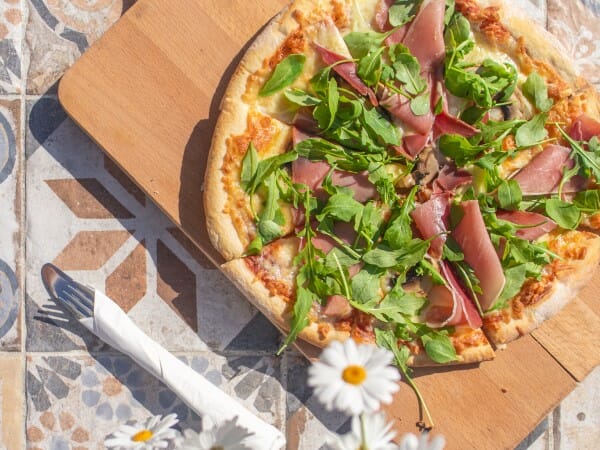 Pizza for take away
When the restaurant is closed, we offer stone-baked pizzas for takeaway. Order from the shop.
Service shop
Everything from breakfast rolls to freshly baked coffee bread and various foods. You can also order pre-packed breakfast bags for the morning.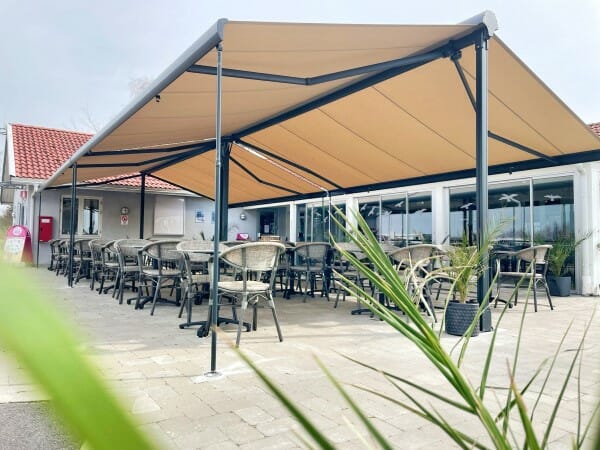 Restaurant Torget
The heart of båstad camping! Good food in a pleasant and family-friendly atmosphere. A menu to suit most people and events to enhance the atmosphere.