There is something for everyone!
Events for all ages, hiking and biking trails through diverse landscapes, an outdoor pool by the sea, and last but not least, the tourist train Morris that shuttles our guests between the campsite and Båstad center, where the adventure can continue.
Welcome to the sea, the forest, and the blooming meadows!
to do on the bjäre peninsula
Båstad Camping is a cozy campsite with a focus on high personal service. Here you camp close to the sea, cycling distance to Båstad center and fantastic excursion destinations around the Bjäre Peninsula.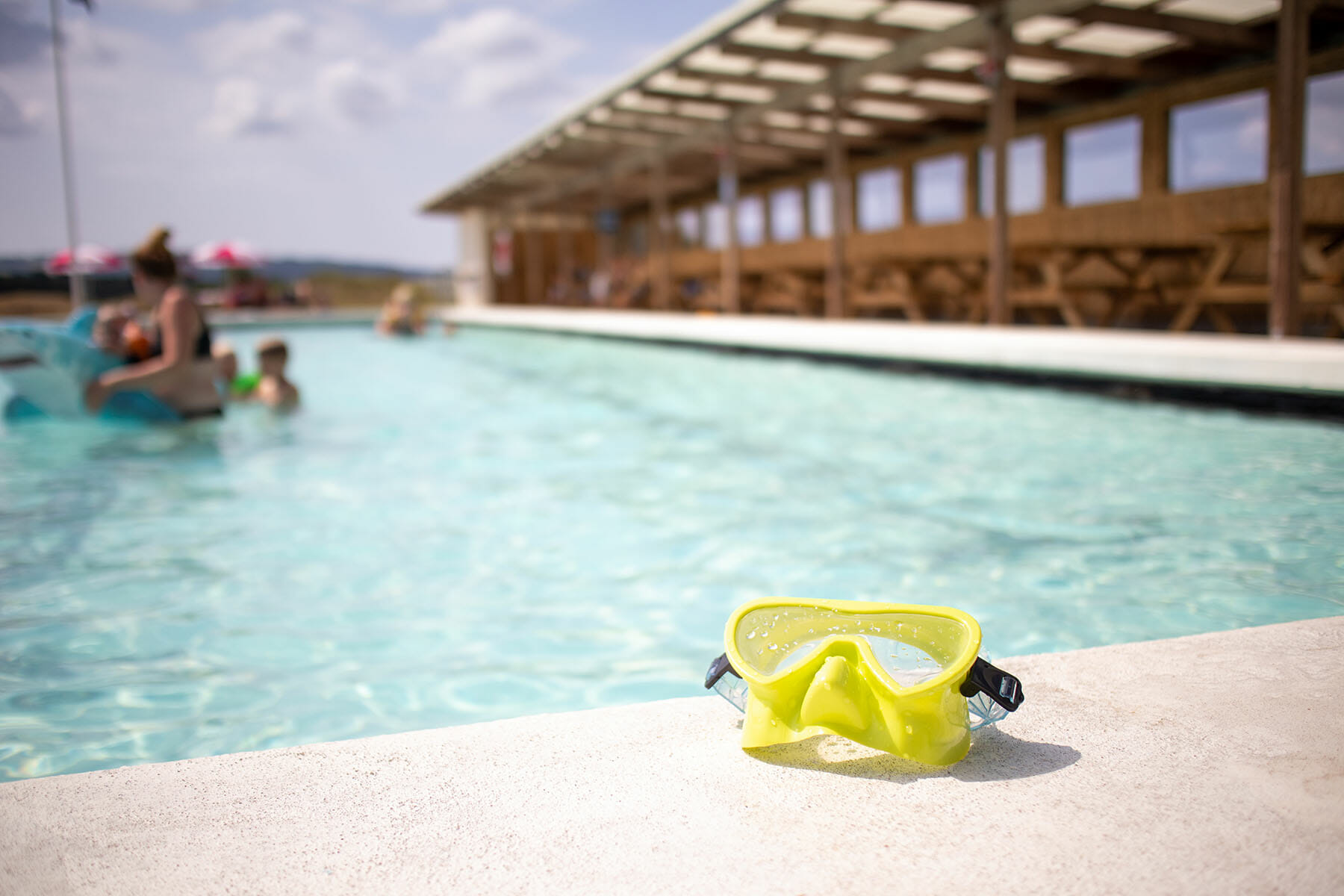 Skummeslövsbadet
Free entry to all campers!
A 10-minute bike ride from the campsite is Skummeslövsbadet, in the middle of a nature reserve among the sand dunes of Allarp. Perhaps one of Sweden's most beautiful places for an outdoor swimming pool with its panoramic view of the sea on one side and magical pine forest on the other.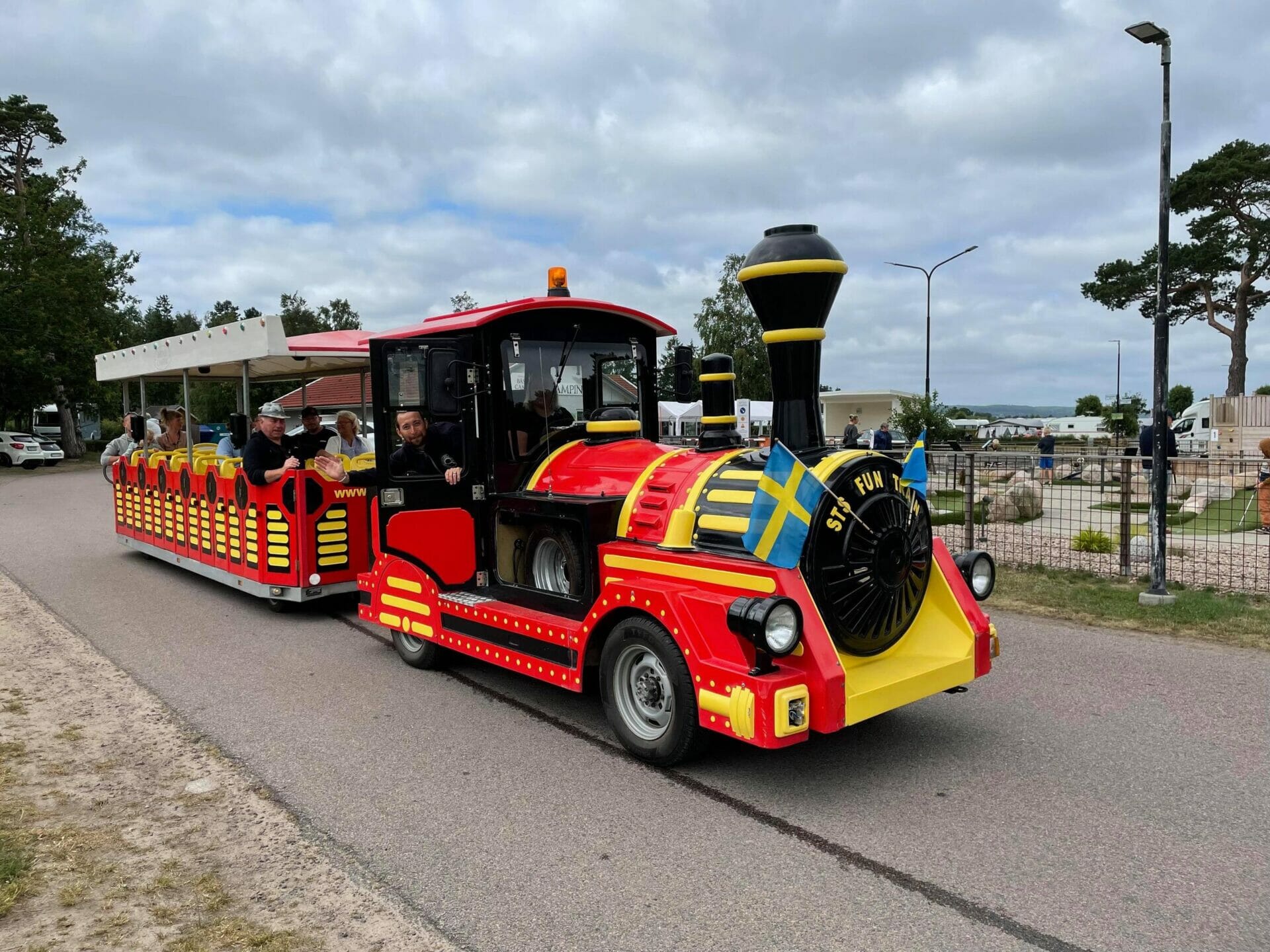 Morris tourist train
The tourist train Morris runs between Båstad Camping – Skummeslövsbadet and between Båstad Camping – Båstad Hamn throughout the summer. The perfect means of transport for the whole family!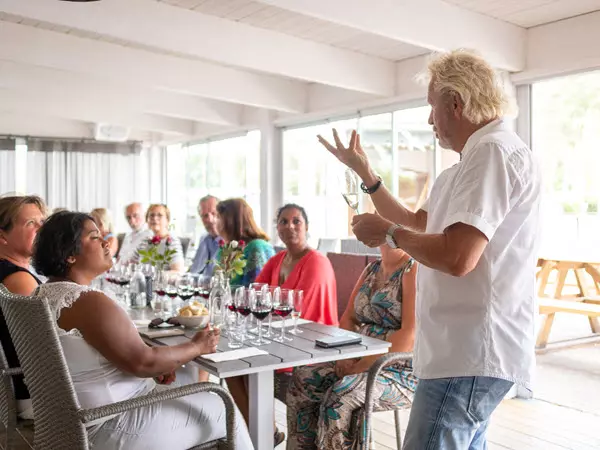 Events
Read about our events and activities for the season.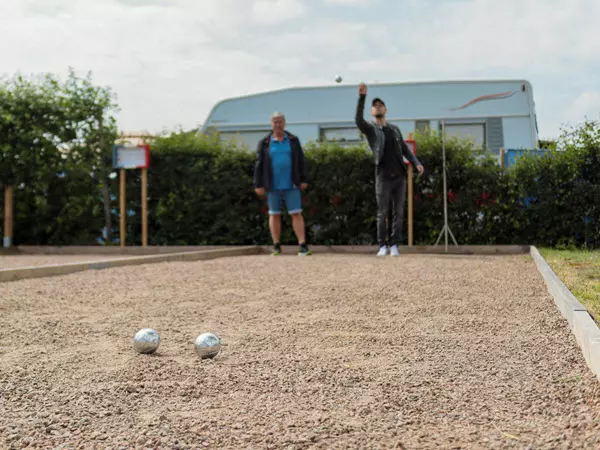 Boule
Challenge your competitor over a game of boules! The shop and restaurant offer orb rentals. Whether you are an active player or new to the game, you are welcome to play and socialize in a pleasant environment near the restaurant and its outdoor seating area.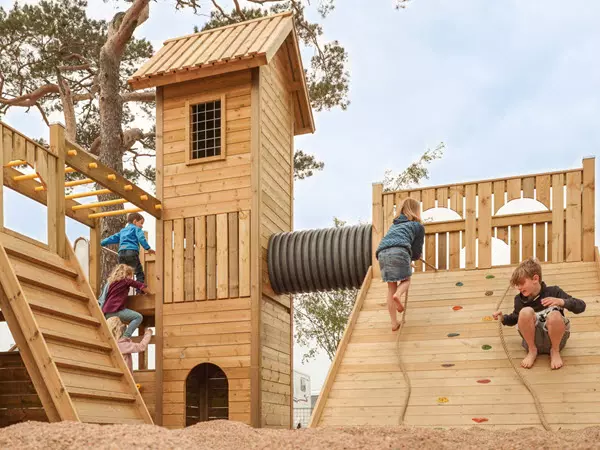 Playground
Båstad's best playground according to the children! Playground with swings, climbing frame, slide, sandbox, trampoline and other fun.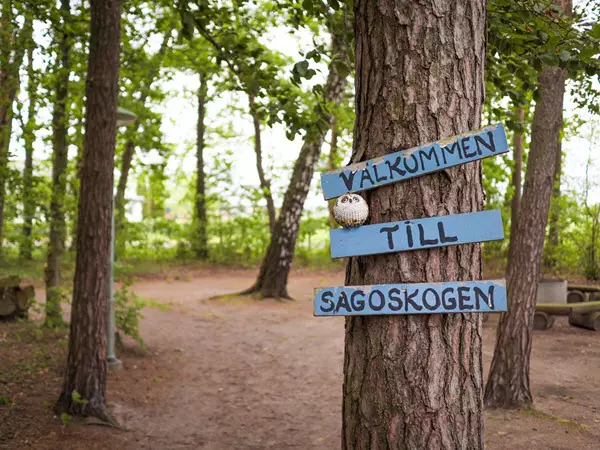 The fairy tale forest
A peaceful forest area with chirping birds and hidden gnomes and trolls here and there. Suitable for playing, dog walking and cozy morning walks.
Bicycles
Why not experience the exciting destinations of the Bjäre Peninsula or the Kattegat Trail from the saddle? We have bike rental for both adults and older children.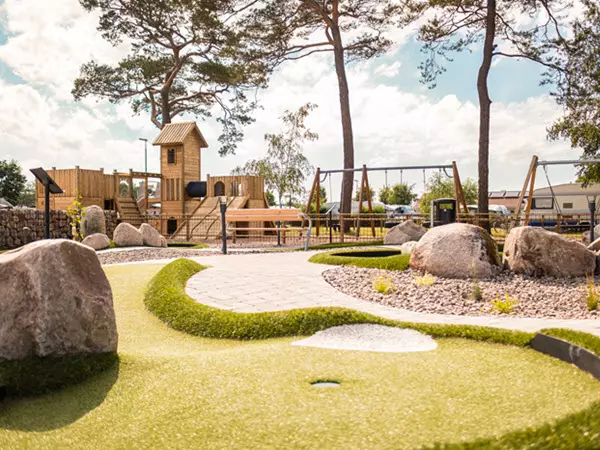 Adventure golf
The area has a lovely adventure golf course in a park setting. Fun for the whole family!
The opening hours of the Adventure Golf are the same as the reception and the shop.
Barbecue sites
Barbecue is suitable for everyday use as well as for parties, which is why there are two public barbecue areas on the site. Of course, you can and should also barbecue on your campsite. As we always say, grill every day – and a lot!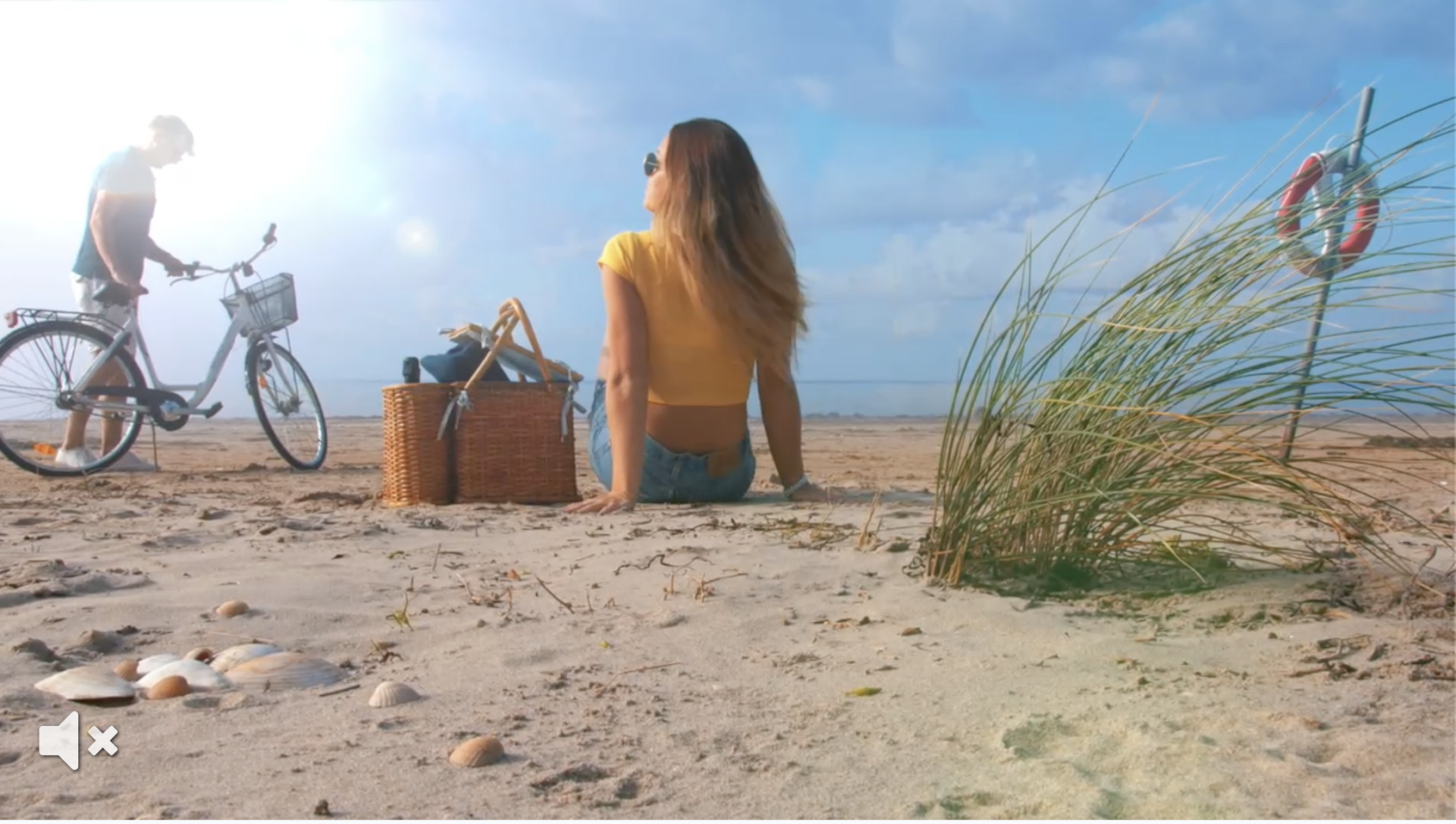 Longest sandy beach
From Båstad in the south to Mellbystrand in the north, only 900m to the west, Sweden's longest sandy beach stretches.
to do on the bjäre peninsula
Bjärehalvön is a peninsula located in northwestern Skåne, between Laholmsbukten and Skälderviken. The peninsula is a popular hiking area known for its rugged cliffs, fishing villages and inland fields.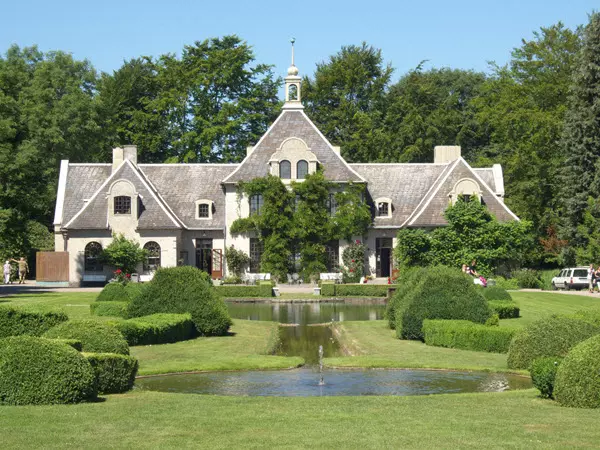 Gardens of Norrviken
Norrviken is famous for its gardens in different styles. They offer new delightful experiences and events as the seasons change.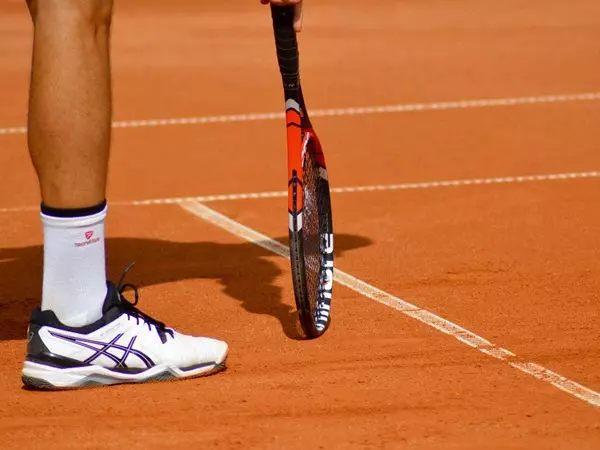 Tennis
Båstad's sacred sport! At Båstads Sportcenter there is a top class facility with 14 gravel courts, 6 indoor courts and a padel court.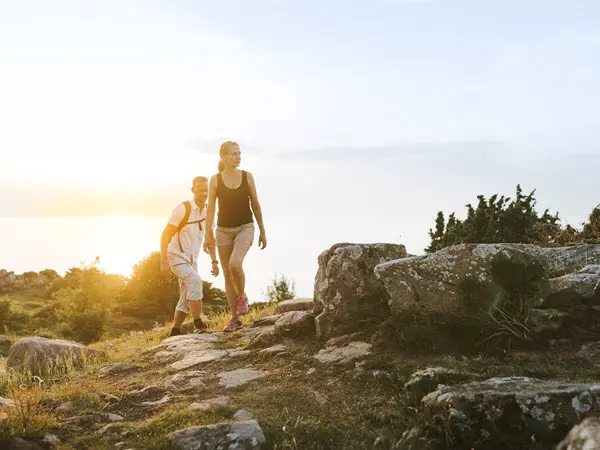 Hiking
Hike in fantastic hilly terrain with magnificent views. On the Bjäre Peninsula you will find 18 hiking trails with everything from kilometer-long beaches to beech forests and ravines. Near the campsite, in the direction of the sea, the Kustslingan trail can take you to Skummeslövsbadet or further along the sea and coniferous forest.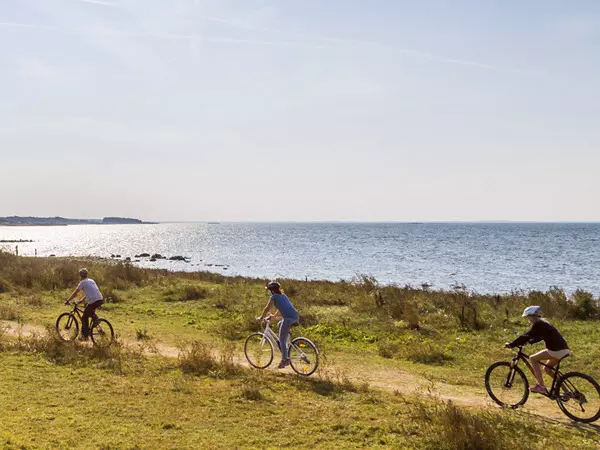 Cycling
On the Bjäre Peninsula there are many different cycling options for all levels. Mountain bike, Downhill on Vallåsen and 12 different road routes offering sea, forest and flowering meadows. Båstad is also home to the Kattegattsleden, which was named Europe's cycle route of the year in 2018. For tips on day trips, don't hesitate to ask the stars at reception.
We have women's bikes and box bikes for rent at the reception.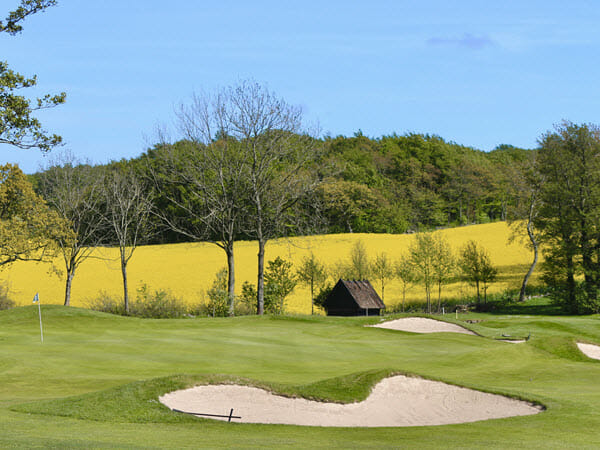 Golf on the Bjäre Peninsula
With 132 golf holes, the Bjäre Peninsula is one of Sweden's premier areas for golfers.
On the Bjäre Peninsula there are several courses of high international class, different bank characters and unique environments. Just 3 kilometers from Båstad Camping is Äppelgårdens Golf Club. The golf course has 18 holes and is located in the middle of an apple orchard with a varied environment. A harmonious course with wonderful views, well-placed water obstacles and flourishing apple groves.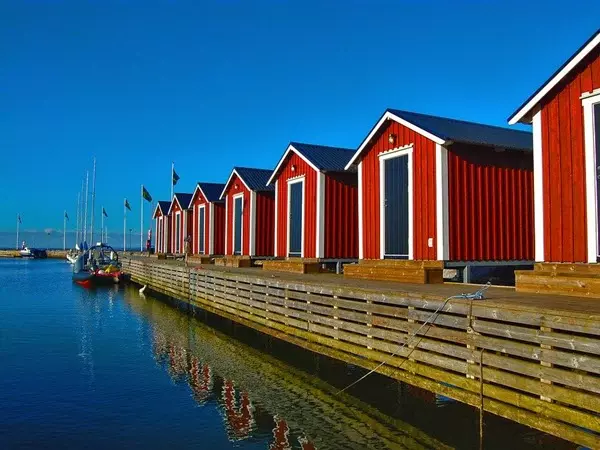 Fishing
The long coastline of the Bjäre Peninsula offers the perfect location for fishing. Just over 3 kilometers from the campsite is Stensån with species such as salmon, trout and perch. Fishing licenses can be purchased here and at NP Nilsson and Båstad Turistbyrå.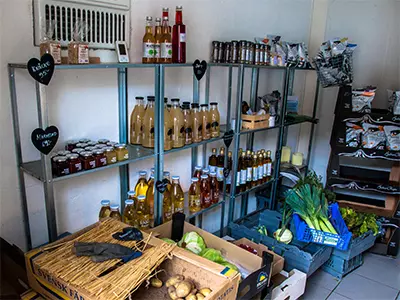 Farm shops
Bjäre's many farm shops offer the most and the best! Go on a shopping trip and buy everything from fine cheeses, charcuterie, delicacies and crafts. The Bjäre Peninsula is best known for its primary and vegetable farming. Tips! Ebbessons Gårdsmejeri with its fantastic cheeses that won SM-Gold Mathantverk 2019.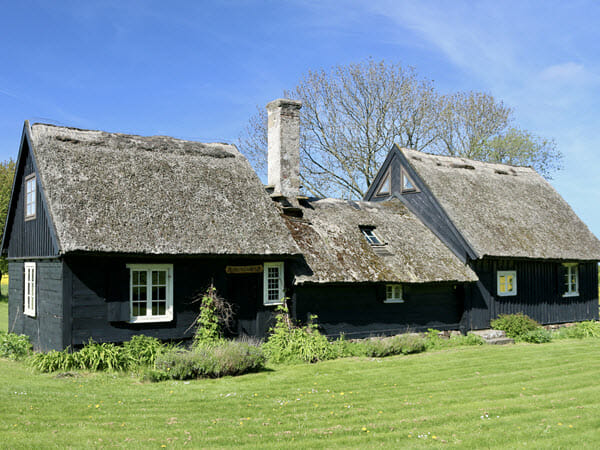 Boarp
Up the Italian road you will find an area with a real market hall feel! Several nice and affordable shops in one place. Design House Stockholm Open, Kötthallen and Lågprisladan in Boarp to name a few.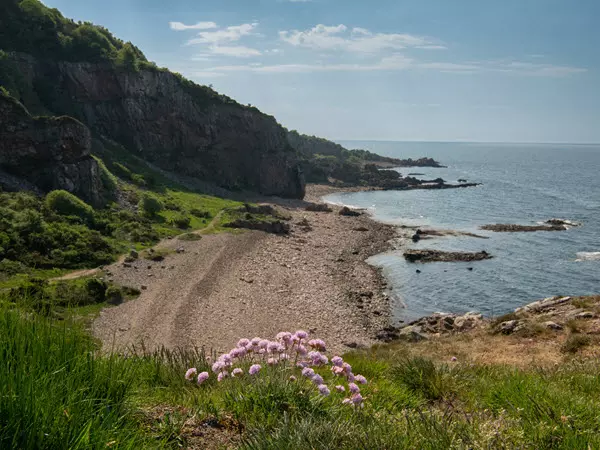 Hovs Hallar
Hike along the dramatic coastal strip and enjoy rocky cliffs, shingle fields and cave-like formations. Tips! Bring a picnic to enjoy with the magical views.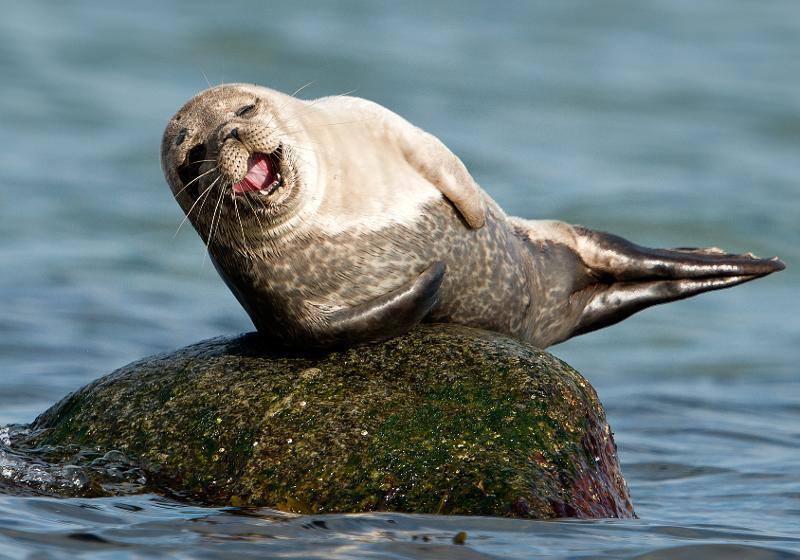 Hallands Väderö & seal safari
Take the boat from the harbor in Båstad or Torekov to the Hallands Väderö nature reserve. A small island that offers great nature experiences, crystal clear waters and seal safaris.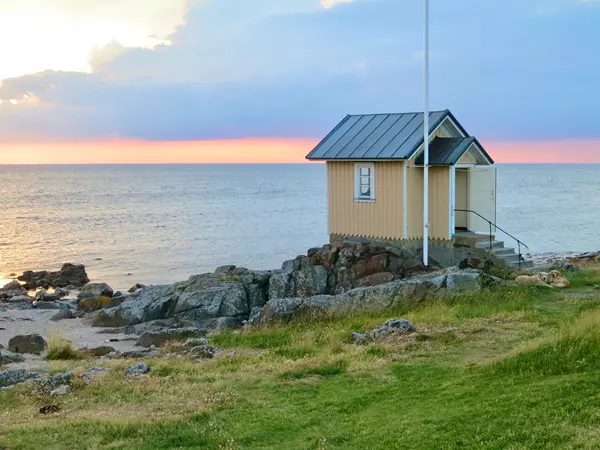 Torekov
Torekov is a characteristic seaside resort that grew out of what was once a distinct fishing community. There's a lovely stretch of coastline, golf by the sea and lots of beach meadows and cliffs.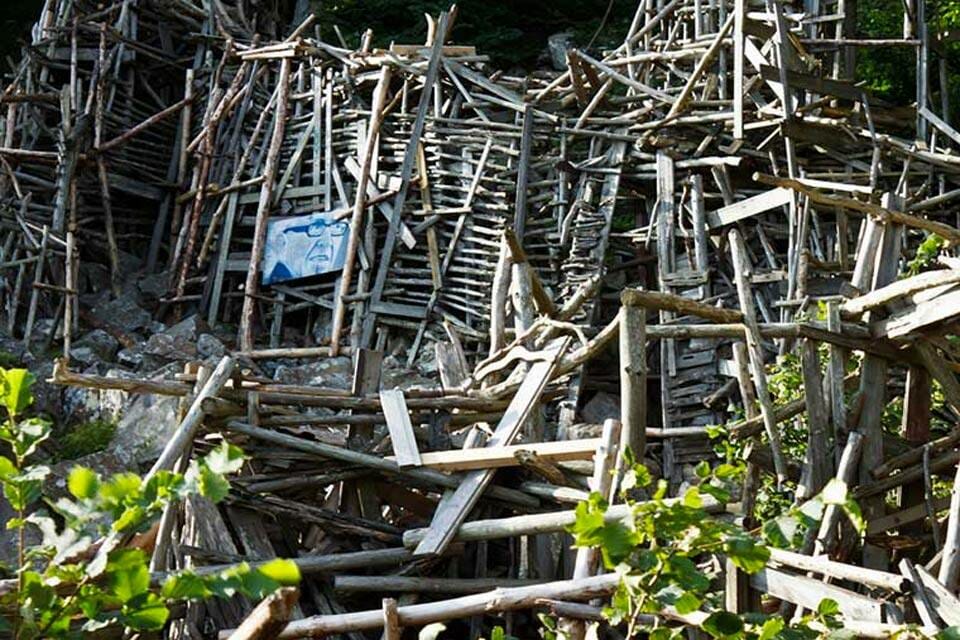 Nimis
Perhaps the most talked about, criticized and loved work of art in Scanian history. Along the coast of the Kullaberg Nature Reserve is Nimis. With its interesting history, strange appearance and spectacular views, Nimis is sure to be a memorable visit.
(Nimis is Latin and means too much)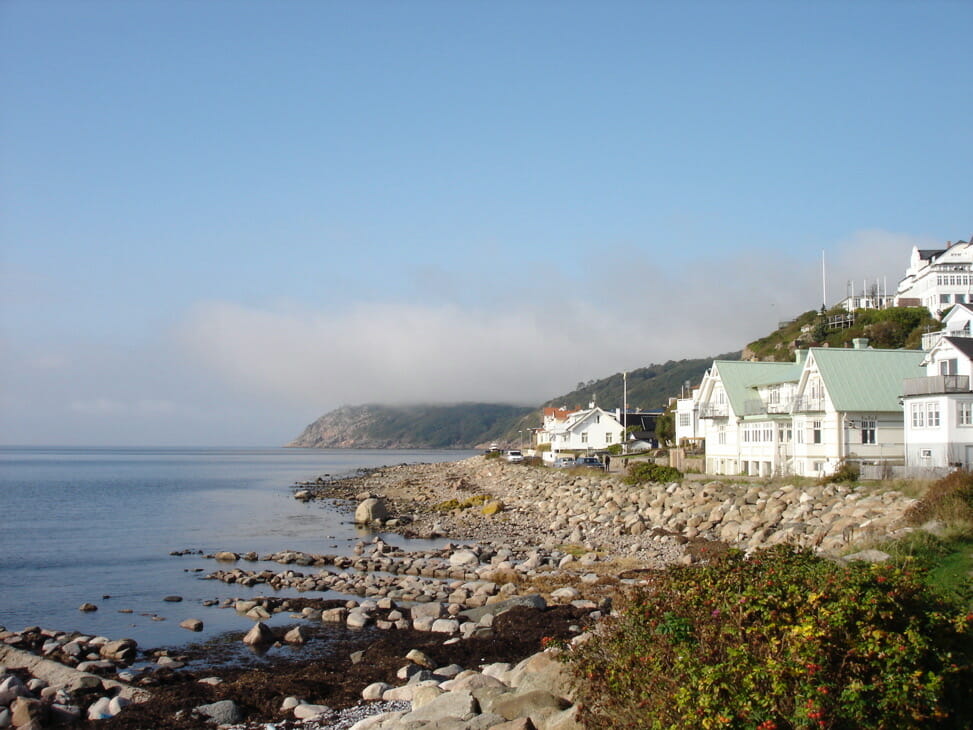 Mölle
The gem of the Kulla Peninsula!
A small, old and picturesque fishing village at the foot of Kullaberg. A popular tourist resort that is definitely worth a visit!
Events in Båstad
Båstad and the Bjäre Peninsula offer more than 170 event days a year. Most take place during the summer and include everything from parties to culture and sports. See the calendar of events here!